Groundbreaking, fast, large 3d Printing Technology for Business Success
Massivit 3D offers a portfolio of large-format 3D printers that leverage patented, high-speed additive manufacturing technology to serve multiple industries including automotive, marine, construction, entertainment, and visual communications.

Massivit 1500 Exploration 3D Printer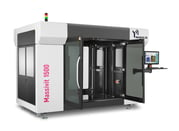 Provides the first step into large format 3D printing for visual communication and concept prototyping at an affordable price. It is designed to cater to print production spaces with a limited height.


Massivit 1800 Flagship 3D Printer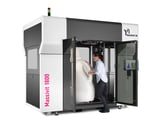 The first large-format 3D printer for visual communication that brings unprecedented printing speed and is designed to enable business growth through scalability of printing heads.
Massivit 1800 Pro 3D Printer on-the-go



Offers enhanced performance, flexibility, and control. A new Mega Quality resolution combines strength and quality and operators can now predefined Variable resolutions for cost efficiency.