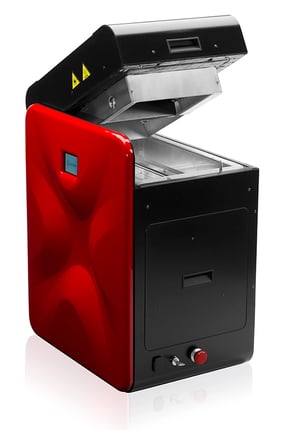 Sinterit's Lisa 3D Printer is ready to use, just plug & play. Lisa is designed to work for you on full capacity.


Support Structures?
Not in Lisa's Case!
Print multiple objects at once. Without any supports.
Do you want to print one big model or several smaller ones during one printing session?
It's up to you! the only limits are the size of the print bed and your imagination.
Lisa is produced with passion
Lisa SLS 3D printer is crafted at Sinterit's facility in Krakow, Poland by their team of trained and experienced staff.
Every machine passes a precisely designed calibration and testing procedure.